Combine drinking pleasure with sustainability!
Our mission is to offer a sustainable & innovative alternative for plastic straws, which convinces through quality and appearance.
Veronika and Sebastian are behind halmig.

Originally, the idea behind halmig came from a study project.
We are through our common hobby, climbing, a lot in the nature and on trips. Thereby we are always shocked how much plastic waste we find in the most remote places. So we looked for a solution how we could concretely contribute to a reduction of plastic waste. Soon our thought fell on the reusable and recyclable material glass as an alternative.

Through the parental family business - Gaßner Glastechnik - Veronika has a special relationship to the material glass. We draw our experience in the processing of glass from over 40 years of company history. This enables us to respond optimally to the wishes of our customers and develop an individual solution.
In the south of Munich, we have now built up our own craft business. Due to the proximity to the family business we can fall back on a large network in the glass industry.
Together we work every day to encourage private individuals and companies to take action to improve their ecological footprint in the future. At the same time we offer you the opportunity to use the individual side of your company to inspire your customers.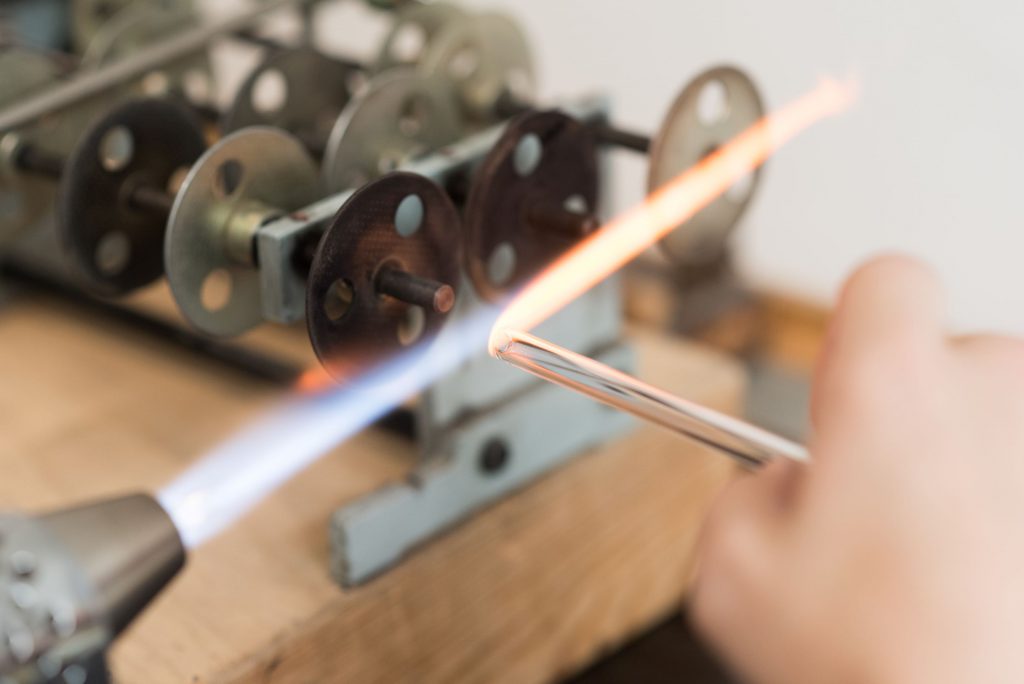 The majority of our glass drinking straws are handmade in our craft workshop in Munich. In this way we save resources, transport routes and associated emissions in the value chain. In addition, our know-how enables us to respond optimally to individual customer wishes and ideas.
We use high-quality, fully recyclable SCHOTT glass from Germany for manufacturing. Our glass straws are carefully checked for highest quality before we pack them. We make each straw with love and know that you will use it every day.
The following values are at the center of all our decisions and our daily actions
Halmig operates with conscious responsibility towards society and nature.
Halmig works daily to develop and implement new ideas.
All drinking straws are manufactured in our own workshop from high quality SCHOTT glass.
Nothing is more important to us than the well-being of our customers.
Every company is unique - at halmig we help companies to emphasize their individual side.