Enjoy the halmig difference!
Reusable glass drinking straws from halmig have been developed for people and companies who want quality and appearance combined in a sustainable drinking straw. Our glass straws are a reusable and environmentally friendly alternative to plastic drinking straws. They are manufactured in our handicraft business from German quality glass.
The best choice for you & the environment - Direkt vom Hersteller.
Glass drinking straws from halmig.
Highest quality from Germany
Our glass straws are handmade from extremely durable special glass in our glassblowing workshop in Munich. We only use high-quality materials that are produced fairly and regionally. With our glass drinking straws you are choosing the highest quality and support a traditional craft.
We can draw on over 40 years of experience in the processing of glass. This enables us to ensure the high quality of our glass drinking straws.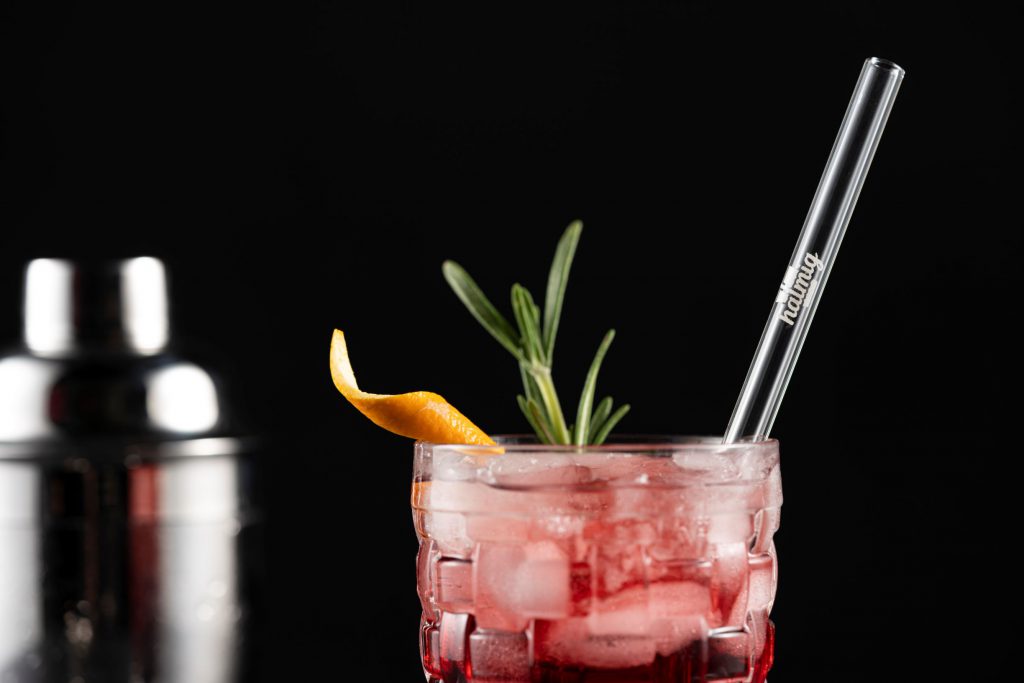 For enterprises:
Individual drinking straws made of glass
Are you looking for an environmentally friendly and at the same time stylish alternative for plastic straws for your restaurant business or are you looking for an individual company gift for your customers and suppliers?
Then our glass straws are just right for you!
We offer customizable glass drinking straws with your desired logo or lettering in all colors. The printed glass straws are perfect as advertising media.
With our glass drinking straws you are guaranteed to inspire every customer and at the same time show that you care about the environment.
In order to reduce plastic waste, the EU parliament has decided to ban disposable plastic products. This means that from 2021 onwards, disposable plastic products for which alternatives are available may no longer be sold in the EU. These include plastic plates, cotton swabs and straws made of plastic. The directive is intended to help reduce the amount of waste in the oceans. Because part of the plastic waste produced ends up in the oceans.
Our reusable glass straws are the most sustainable alternative to plastic straws - 100% plastic free. Because glass can be recycled as often as you like without any loss of quality and is therefore endlessly reusable! Instead of throwing the glass straw into the garbage after use, it can simply be cleaned in the dishwasher and reused.

At the same time, drinking straws made of glass convince with their noble appearance. In contrast to straw alternatives made of stainless steel or bamboo, glass straws are also completely tasteless.

Handmade from high quality material & first class know-how Developed for unique drinking pleasure ♡
✔ Reusable
✔ 100% plastic free, environmentally friendly & sustainable
✔ Made in Germany from 100% recyclable quality glass
✔ Flavorless & BPA-free
✔ Easy to clean & dishwasher safe
✔ Heat & cold resistant (- 40 °C to + 400 °C)